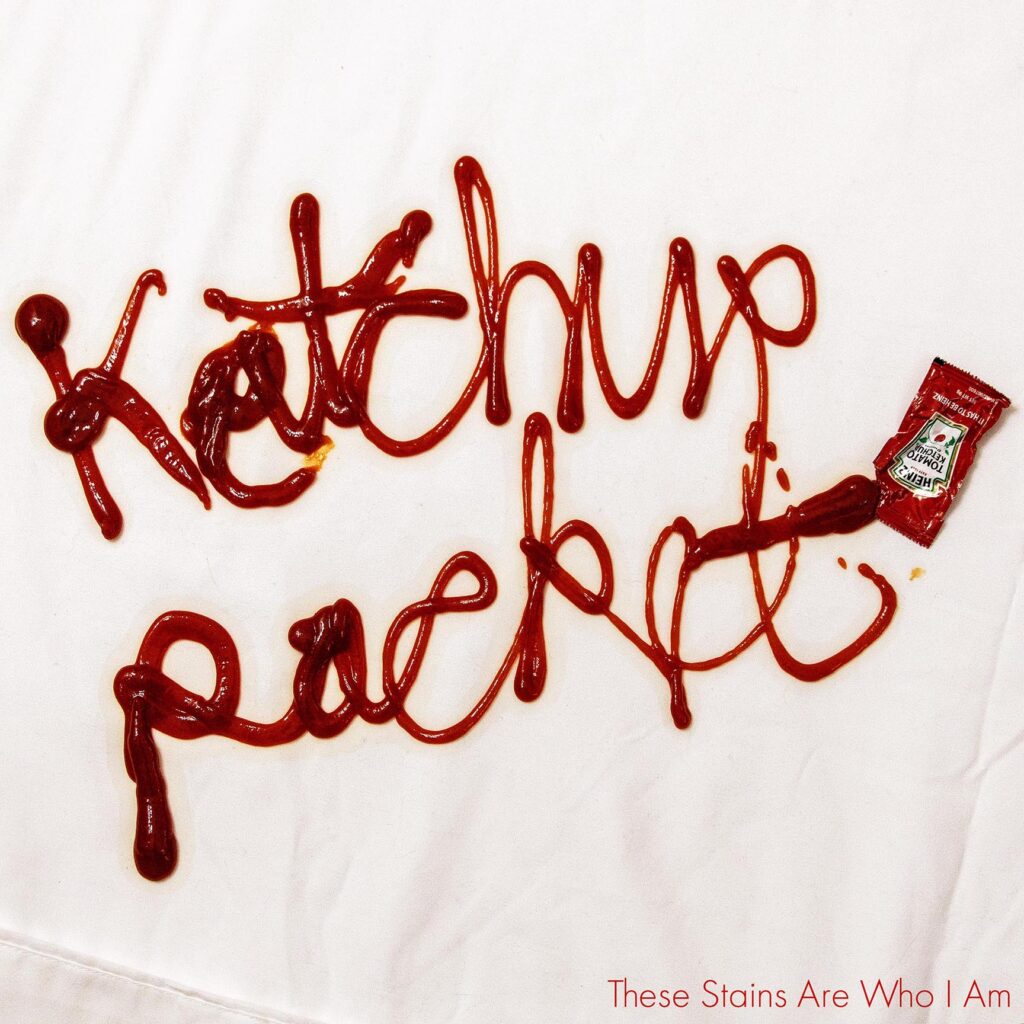 The story of a boy and his condiments.
Whenever we'd go over to our friend Dan's place for games and order takeout, we'd always leave him the extra ketchup packets. We'd even bring over ketchup packets we saved in between visits. Dan did not enjoy this, but we did. This song is based on our long-running "prank", a tale of unrequited love from the perspective of the ketchup packet itself.
Like many of our songs, the music for "Ketchup Packet" was born from a jam session. The main riff warped into Yo La Tengo-inspired garage rock. Instead of Ira Kaplan's wild guitar feedback, we played with spliced and reversed audio, as well as some serious bleep bloop-age from Andrew's new Subharmonicon.
Lyrics:
You didn't ask for me
And I didn't ask for you
But when you met me
I was blushing red, but you were feeling blue
Why don't you want me?
It's making me so sad
Why won't you squeeze me?
I want you to use me up so bad
'Cause I'm just a ketchup packet
That you stashed inside your drawer
Well I used to be so fresh and sweet
But now I'm old and sore
I didn't know I'd be forgotten
Until nothing else remained
I'll find a way to make you love me
Upon your heart I'll leave my stain
I'm in the darkness
But I long to see the light
It makes me happy
Whenever you're in sight
But there's another
I can't take it anymore
It tears me open
Spilling out across the floor
'Cause I'm just a ketchup packet
That you stashed inside your drawer
But you always choose the bottle
That you bought fresh from the store
I didn't know you'd overlook me
For some new attractive thing
I'll find a way to make you love me
Spice it up and add some zing
I'm getting flustered
By the jars that catch your gaze
You choose the mustard
Or a spicy mayonnaise
Drop the relish and the ranch
The BBQ is all used up
I am tired of this dance
It's time for good old ketchup
I'm still here waiting
With the soy sauce, plastic spoons
And takeout menus
That you never seem to use
But I'll keep waiting
Until my "best by" date has passed
For the moment
When you'll reach for me at last
'Cause I'm just a ketchup packet
That you stashed inside your drawer
Well I used to be so fresh and sweet
But now I'm old and sore
I didn't know I'd be forgotten
Until nothing else remained
I'll find a way to make you love me
Upon your heart I'll leave my stain