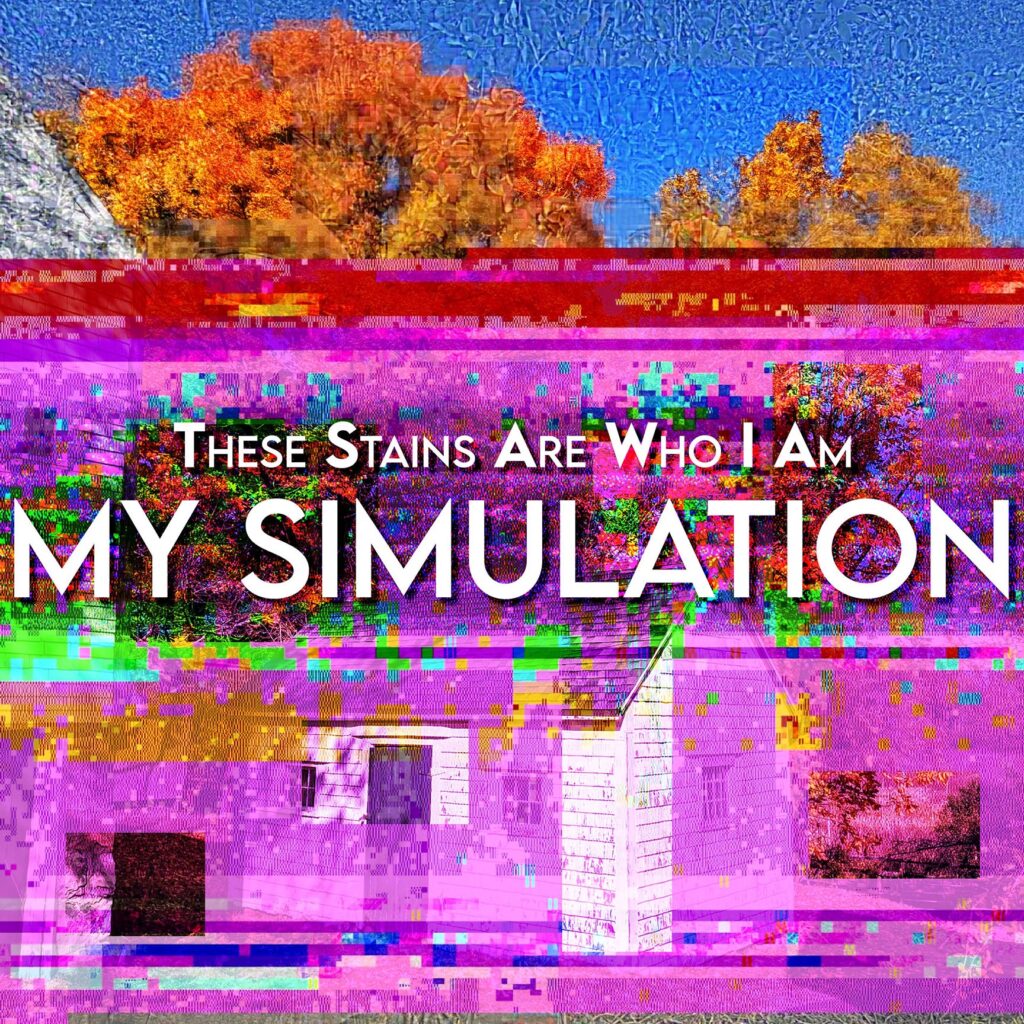 The story of a boy and his AI overlord.
A friend of ours used to joke that Ben had constructed an elaborate "mind prison" in which his job, friends, everything was just a figment of his deranged imagination. That dovetailed nicely with the simulation hypothesis, which proposes that all of reality is part of some advanced, artificial simulation. We turned those ideas into a story of redemption as a person escapes from an evil simulation and regains their free will.
We wanted the song to sound retro-futuristic, so we used lots of classic analog synth sounds. The song has traces of "Video Killed The Radio Star" and "2112", along with the best parts of "Firesword", condensed into a single, cohesive song. The artwork is based on an actual glitch with Instagram saving photos to Ben's phone.
Lyrics:
I know that this must be confusing
Don't make a sudden move or all this might implode
You may not find this bit amusing
You're just a bug deep in the code of my simulation
Sure, all the people are automata
But see how everyone can live in harmony
Violence and sadness lost phenomena
With all their choices made by me in my simulation
(In my simulation)
You're under my control
Free will is overrated
And all your deepest dreams
Are fabricated
A new morality
Decisions calculated
You assimilate
It will be great
(In my simulation)
I can't compute the probability
Of all the outcomes of your stupid childish whims
Circuits detecting volatility
Impending shutdown, mortal sin in my simulation
(In my simulation)
You're under my control
Free will is overrated
And all your deepest dreams
Are fabricated
A new morality
Decisions calculated
You assimilate
It will be great
(In my simulation)
Segfault, blue screen, out of memory
You might fall from grace or you might ascend
Congratulations on your victory
I hope that this isn't the end of my simulation
You're under my control
Free will is overrated
And all your deepest dreams
Are fabricated
A new morality
Decisions calculated
You assimilate
It will be great
(In my simulation)