"The Concert" Is Here!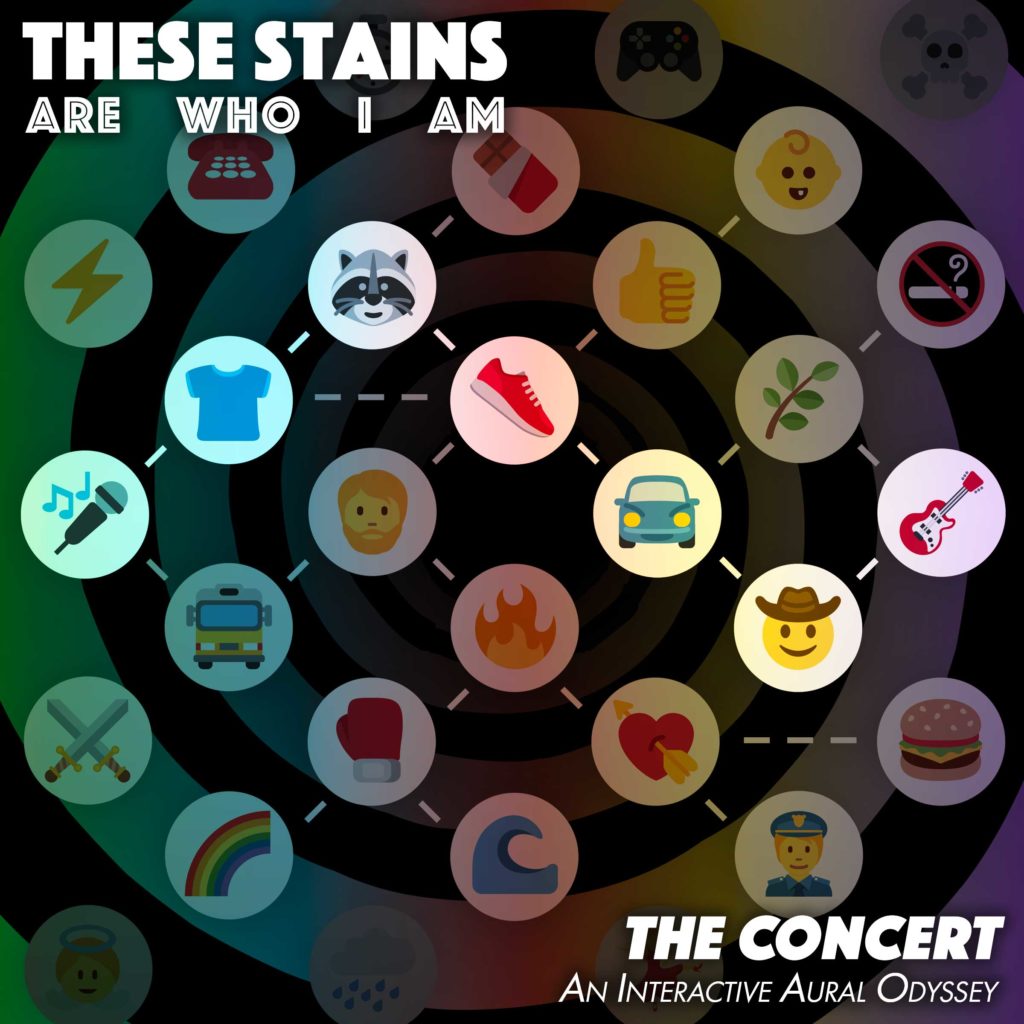 30+ Songs, dozens of genres, and 50+ minutes of music. A fully playable, text-based, choose-your-own-adventure game. Welcome to The Concert: An Interactive Aural Odyssey!
The Concert is both an album and a game. You can play the game now in your browser, on desktop and mobile. In the game, you inhabit the character of "the kid from the early These Stains songs." Your mission: get to the These Stains concert on time. That may sound easy, but there are many distractions, challenges, and difficult choices waiting for you. Each step of the game presents you with a song and a choice on what to do next, giving you a new experience with each play through. If you complete every single story path, you'll unlock a bonus song and a secret surprise!
The album version The Concert is available now on Bandcamp and will be available on all streaming platforms soon!